Japanese Used Cars CardealPage-HOME > CardealPage Co., Ltd.
Sales Team
Manager

Jun Matsuoka
Company Information
"CardealPage" is a Car dealing Platform where you will find many vehicles offered by several car exporting companies.
- You can see and compare many vehicles of different companies at once.
- All the vehicles can be seen in all-inclusive CIF (cost, insurance, freight) price.
We also sells used cars on behalf of local car dealers who do not export themselves.
- Unlike other car exporting companies, it sells vehicles offered by local car dealers.
- No.1 in the car export industry in terms of sales volume "as Proxy".
- The prices of the vehicles are lowered regularly as part of its unique "Price Matching System"
- The most detailed vehicle-condition information in used car industry.
So, Let's enjoy CardealPage!
Country
JAPAN
Tel
+81-3-5937-4554
Fax
+81-3-5937-4552
Operating Hours
Weekday 9:00 - 21:00 / Saturday 9:00 - 18:00
Payment Terms
T/T (Telegraphic Transfer)
Address
4F Masumoto Bldg., 7-4-3, Nishishinjuku, Shinjuku-ku, Tokyo 160-0023, Japan
Language
English / Português / Pусский / français / 日本語
Year Established
2011
Web Site
Public Safety Commission. Reg No.
Reg No. 304361407966
Branches Information
We have Sales Supporters in various countries so that you can purchase your vehicle, worry-free.
They have all purchased from us before, so they will be able to help and advise you on any concerns or doubts.
Customer's Voice
Total Numbers of Customer's Voice:275
Mr Simon Opa
PAPUA NEW GUINEA
Thank you so much.

A few dents but my client says its no big deal.
Once again thank you so much...
Looking forward to doing business with you in the near future.
My client with his car..
Please Enjoy using your Car.
Thanks for purchasing through Cardeal Page TOKYO, JAPAN
KALALA MPALA DELLY
ZAMBIA
Thanks Cardeal, I'm with a car now
Fully Enjoy your car!!
Thanks for buying through Cardeal Page
RICK LESOGO
BOTSWANA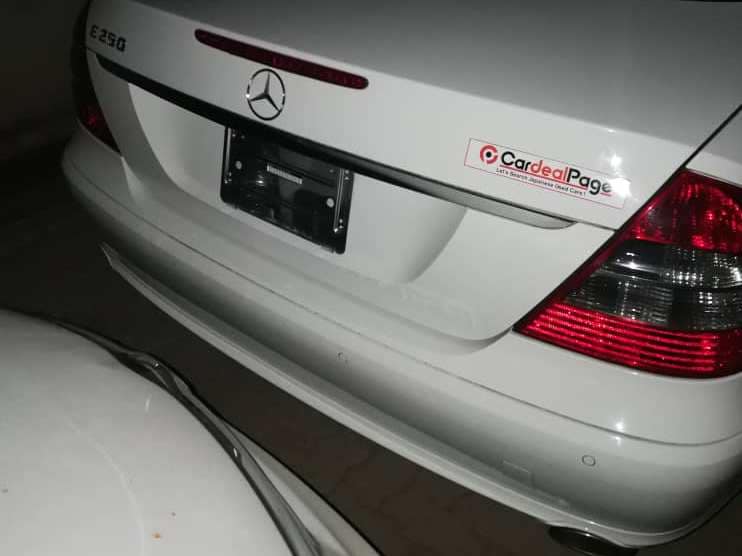 Good morning. I wish to express my earnest gratitude to you for delivering my vehicle in a good working condition as promised. I would also want to apologize for the being over aggressive in my followup for delivery and hope we bury the hatchet and share the smoke from the peace pipe.
Kind regards
Thank you for the Update.
We will also appreciate if you can LIKE our Facebook page: https://www.facebook.com/CardealPage/

Enjoy your car!!

Thanks for buying through Cardeal Page
Juma Yusuf Matumbo
TANZANIA
Well received,thank you.
Mr. KAMANA CAMILIUS
TANZANIA
The car is in a very good conditions, no any barrier during clearance. Whoever who want to purchase a car from Japan Please use CarDealPage.
Mr. Bruce Bupe
ZAMBIA
Indeed City Delivery Service is the way to go. I received my car intact just as per the details at the time l had placed my order. Thank you for walking through with me in the entire process and for your professionalism exhibited. Please keep it up with this excellent service and you remain the most preferred Car Dealers that l will always be recommending even to others.

Bruce Bupe

Dear MR. BRUCE BUPE

Thank you very much for the photo. You are looking fantastic together with the car!

We are glad that you are happy with the car and I do agree that City Delivery Service is the way to go!

We wish you enjoy the car more and more each day.

Thanks

Regards
Shun
CardealPage
Mr. Exupery Wilbard Lyimo
TANZANIA
Hello

Yes i received the car and it was in a very good conditions and would once again thank Cardealpage for that.Refer to Photo attached.
I will recommend CDP to any potential future buyers.
Regards
Exupery.
Mr. Exupery Wilbard Lyimo

Thank you very much for trustin us,
You accepted to send money even without see the car.

We had to purchase it from auction for you.

You trusted us and we did the best we could do to purchase the BEST unit for you.
We are really happy that you're enjoying the vehicle
Do not hesitate if you have any other orders

We will be glad to serve you again

Thank you for choosing our services

Regards
CardealPage.
Mr. EXUPERY. W.LYIMO
TANZANIA
Hi cardealpage team
This serves to confirm that i have received the car,
it is in very good conditions .
I would like to thank you all
Regards
Exupery.
Mr. EXUPERY. W.LYIMO

Thank you very much for purchasing car from us.
we really enjoyed having business with .
We do expect many more to come.

Thank you for the nices pictures and enjoy your car

Regards
Jonas
CardealPage
Mr L . k
RD CONGO
Merci à vous Je viens de recevoir ma Toyota Prado TX en très bon état.
Merci pour la rapidité.

Mr L . k

Ce fut un reel plaisir de faire affaire avec vous

Cordialement
CardealPage
Mr. Sibupiwa Mwangelwa
ZAMBIA
Greetings,
I wish to commend CardealPage for the excellent & exceptional service rendered to me during the purchase of my vehicle.
I received the Mercedes C200 and all I can say is that I have never been disappointed with the cars you sell.
They are always neat, clean and well maintained.
This particular car sold to me has a very good engine, interior & exterior even better than the first one I purchased from you.
I have tried other car sellers & have been disappointed with them but not with CDP

Thank you very much.
Mr. Sibupiwa Mwangelwa

Thank you very much for doing business with us.

We really appreciated having good busines relationship with you one more time.
We hope you will enjoy your vehicle.
Always you're welcome to cardealpage.

Thank you, we expect to see you again very soon

Regards

CardealPage